From August 22 to 25, 2023, Novosibirsk hosted the 10th International Forum of Technological Development "Technoprom". The event became a platform for building interregional and international cooperation for import substitution and achieving technological sovereignty on the example of specific projects and technological developments.
One of the items high on the agenda of the Forum was scientific and technological cooperation. As part of the work program, a round table "Shaping Russia's position on the scientific map of the world, integration of Russian science with the world scientific community" was held on August 25.
Speakers of the round table were representatives of Russian institutes, research centers, and experts in the field of international cooperation. They discussed changes in Russia's approaches to international scientific and technical cooperation and considered the opportunities for strengthening international scientific cooperation in terms of science diplomacy.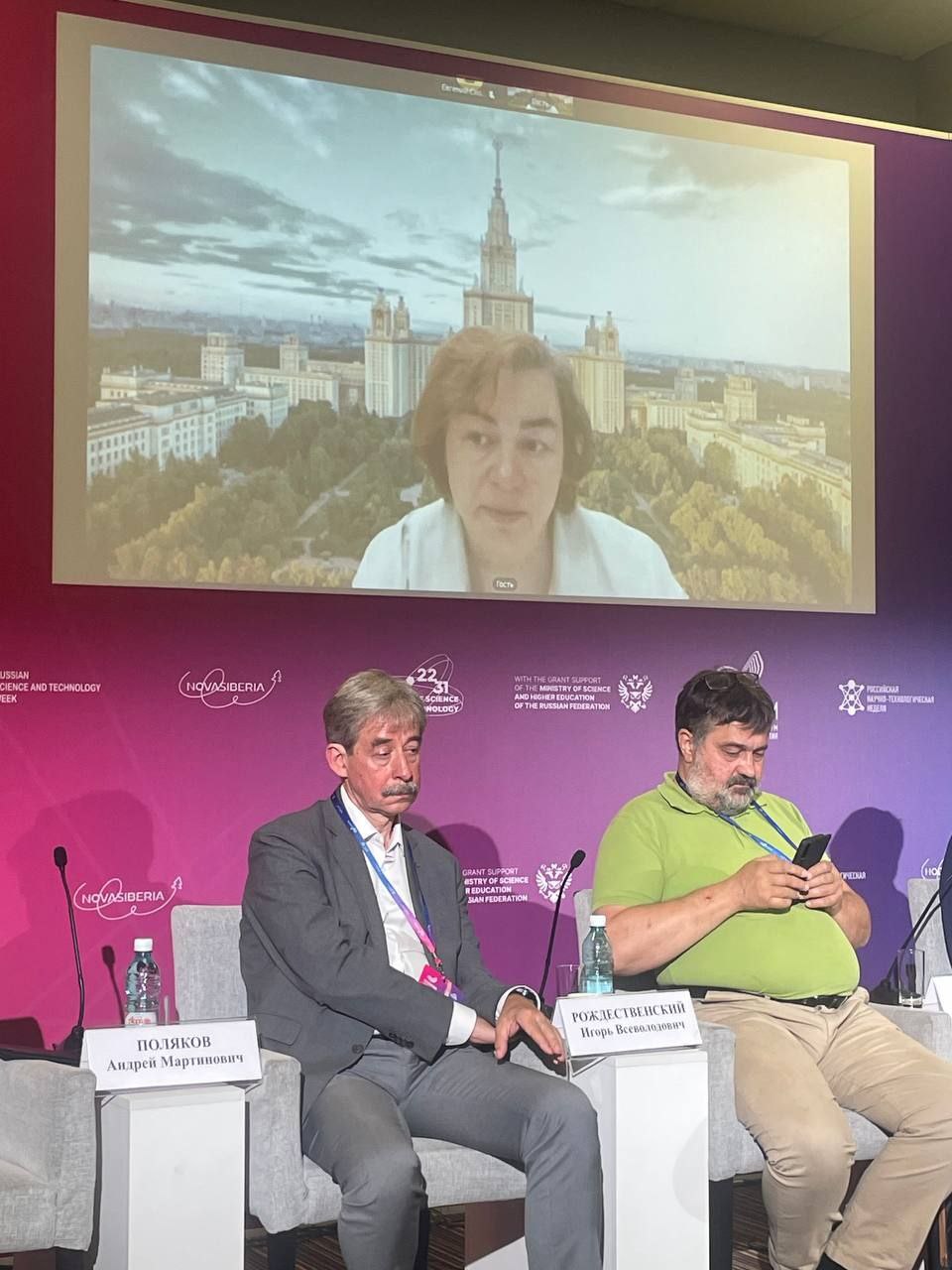 Irina Kuklina, Executive Director of the International Centre for Innovations in Science, Technology and Education (ICISTE), spoke about practical activities in implementing joint projects of Russia with foreign partners.
She presented statistics on projects: in 2021, 40% of the projects supported by the Ministry of Education and Science of the Russian Federation were implemented with the Nordic countries (Great Britain, France, Finland, Sweden, etc.). In 2022, only 20% of these projects were being implemented.
Irina Kuklina noted that today new partners are being attracted, with whom there was no such active cooperation before. Currently, Russia cooperates with the countries of the Middle East, projects are being formed with Iran, Israel, Syria, Saudi Arabia and the United Arab Emirates. Cooperation is being developed with South-East Asia, and projects are being fostered with Indonesia, Malaysia and other countries of the region. Attention is also paid to projects with countries of Latin America and the Caribbean.
BRICS countries remain one of the main tracks of cooperation. Today, there are 13 working groups on priority areas, 5 BRICS forums, the BRICS STI framework program and the forum of young scientists, which includes a competition for young innovators. This year, the first place was taken by a Russian participant.
Amid the discussions on the expansion of BRICS, it is possible that it will have a positive impact on scientific and technical cooperation. Upcoming forums and working group meetings need to be correlated with new approved documents, which means an increase in the number of projects and an increase in academic mobility. However, today the mobility of young scientists is not sufficiently implemented. For undergraduates and graduate students there are mechanisms that allow for mobility, but for young scientists, mobility programs are included only in existing projects. Therefore, it is important to create mechanisms for bilateral and multilateral mobility for young scientists.
During the 4 days of the Technoprom-2023, more than 15 thousand participants were gathered, including 200 foreign guests from 36 countries. The Forum's program brought together representatives of governments, business, and Russian and foreign research communities and included more than 220 events.