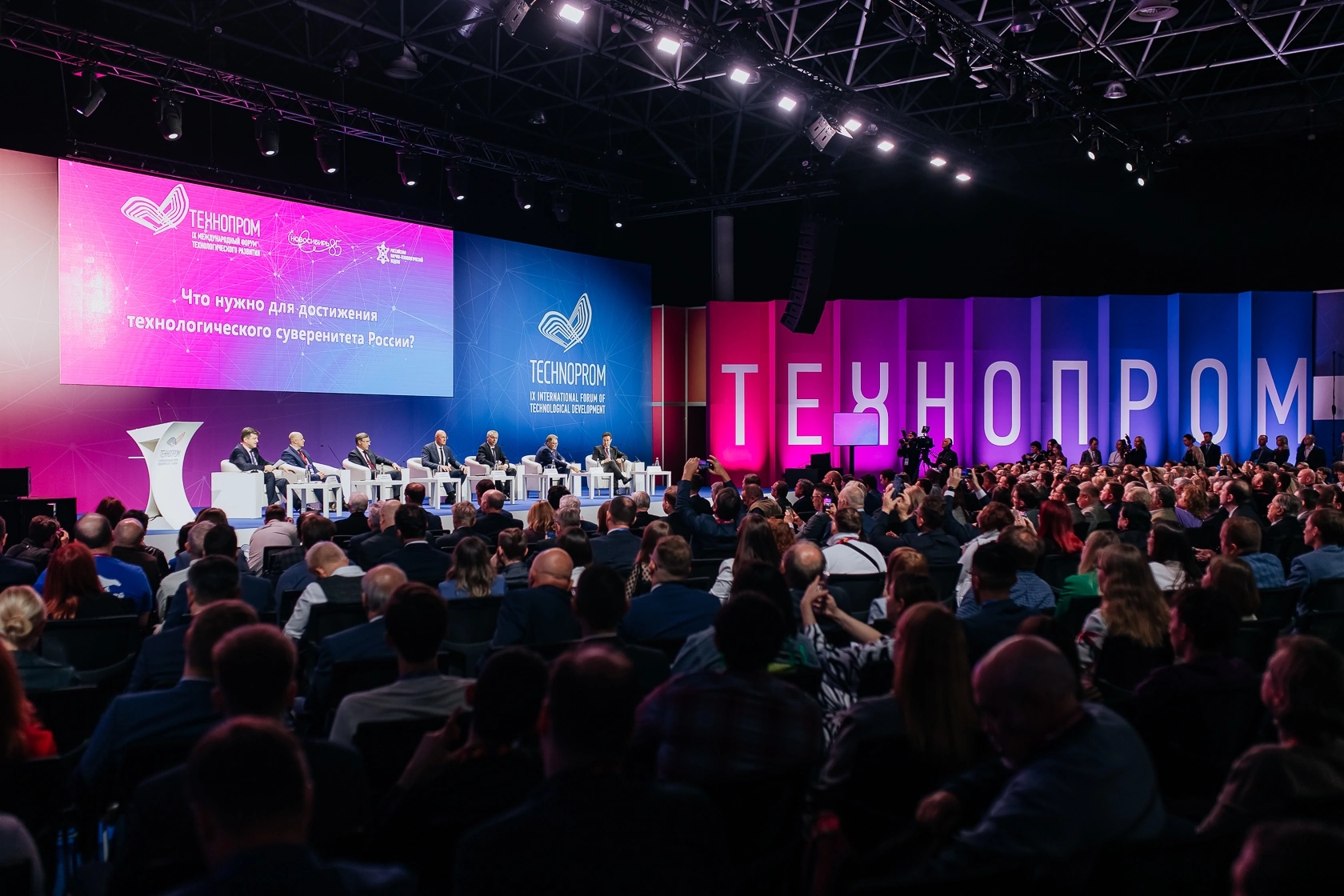 The IX International Forum for Technological Development TECHNOPROM was held in Novosibirsk on August 23-26, 2022. The agenda of the Forum was devoted to "Technology independence and sustainable development of Russia".
The event took place within the Russian Science and Technology Week and provided communication platform for the introduction of the new Russian scientific developments to address import substitution and technology independence of the Russian Federation.
The purpose of the forum was to assist in ensuring technological independence, sustainable economic and social development of the Russian Federation by increasing technological security, developing national scientific and industrial infrastructure.
Representatives of research academia, government, business and innovators discussed current issues of scientific and technological policy, "green economy", genetics, medicine, agriculture and other areas.
A round table on the "Implementation of State Policy in the Field of International Scientific and Technological Cooperation: Experience of the Ministry of Science and Higher Education of the Russian Federation in conducting joint calls for scientific and technological projects" was held within TECHNOPROM-2022.
Both Russian experts and foreign speakers took part in the discussion. Irina Kuklina, Executive Director, and Anastasia Zadorina, Deputy Executive Director for International Scientific and Technical Cooperation represented Analytical center ICISTE.
The following insights have been shared within the round table:
Focus on the new markets, development of existing and new formats of international interaction;
Involvement of industrial partners to bridge science and knowledge-driven sectors of the economy;
Support of applied research focused on a specific result with high potential for its commercialization;
Broadening cooperation at the regional and global levels (including participation in the development of the research funding mechanisms, e.g. BRICS, SCO, EAEC, CIS, ASEAN and African Union).
Taking into account implemented calls within action 4.3 of the New State Program and reorientation to BRICS, SCO, EAEC, CIS, ASEAN; need to increase funding amount;
Commercialization of scientific results and close cooperation with the knowledge-driven sector of the economy based on the Indian experience;
International scientific and academic cooperation development in areas of mutual interest, involving also other interested institutions, organizations and associations with BRICS, Eastern countries in general and CIS.
Revising international partnerships, focusing on new partners from countries, which have not imposed sanctions against Russia and/or have not joined the sanctions.
To continue supporting education and research through the joint international programs development, taking into account Russian national interest;
Abolition of the state excessive currency control requirements for universities and research organizations;
The possibility of "replication" of technologies within the framework of international scientific and technological cooperation, both for commercial purposes and for the exchange of scientific knowledge;
Enhancing of the international cross-university cooperation as a tool for technological development in general and the development of higher education institutions in particular.
Opportunity of the expert level project defense, as well as to pay more attention to potential implementation of technology, developed/created within the framework of laboratory;
Support of  academic mobility programs as a vital access to the world research infrastructure, knowledge exchange, non-standard approaches decision;
Scientific "hubs" establishment through collaborations through partner countries within cross-programs involved countries which stopped scientific and technological cooperation with the Russian Federation;
Development of internal and external mobility programs in terms of attracting missing competencies to the Russian research academia.