EU-RUSSIA COOPERATION IN RESEARCHERS' MOBILITY AND TRAINING DIGITAL SEMINAR took place on THURSDAY, 4 JUNE.
The webinar was chaired by Andrey V. ANIKEEV, Deputy Director, Department of State Scientific and Technological Policy, Ministry of Science and Higher Education of the Russian Federation and Laurent BOCHEREAU, Minister-Counsellor, Head of S&T Section, European Union Delegation to Russia.
The event was moderated by Elena NASYBULINA (leading expert, Institute for Statistical Studies and Economics of Knowledge / National Contact Centre for International Academic Mobility, Higher School of Economics – National Research University).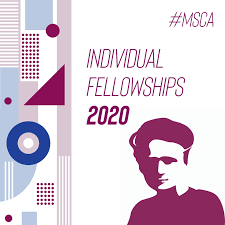 ICISTE coordinated the event via online platform and provided live streaming.
The main objective of the webinar was to present EU and Russian funding opportunities for researchers' mobility and training and discuss their impact with several testimonials by Russian and EU scientists. Special attention was  given to the Horizon 2020 call for Marie Skłodowska-Curie Individual Fellowships.
The audience consisted mainly of representatives of Russian and European universities and research organisations, young doctoral students, postdocs, and other categories of research staff.
The presented information was highly appreciated by the audience – the overall number of on-line participants was more than 300 people from Europe, Russia and all over the world.
Link to the live streaming: https://www.youtube.com/watch?v=G1MGca18IQU
PRESENTATIONS:

Alexey SEMIN "Open/ Forthcoming Russian Funding Opportunities (Mega-Grant programme)"


Claire MOREL "EC-FUNDED COOPERATION OPPORTUNITIES"


Thierry DEVARS "New MSCA Call for Individual Fellowships"


Katalin ALFÖLDI "Participation of Russia in COST Actions"


Boris VORONIN "MCAA Russian Chapter Chair"


Maria KOTLYAR "MSCA fellow"


Dmitry IVANOV "RF mega-grant holder"


Anna PIKALOVA "Support provided by Russian MSCA National Contact point"