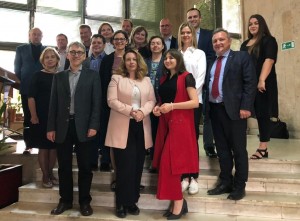 On July 4-5, 2019 the kick-off meeting of funding parties of the ERA.Net RUS Plus Call 2019, aimed to support of collaboration between Russia and Europe, was organized by the Ministry of Science and Higher Education of the Russian Federation.
Funding parties and Programme managers (Call Secretariat, Monitoring and Impact Assessment Team), as well as Richard Burger (Head of Science and Technology section, Delegation of the European Union to the Russian Federation), and Michael Dobis (Head of Division for Science and Research, German Embassy to the Russian Federation) took part in the discussion.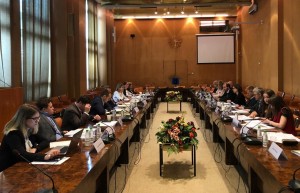 After the successful implementation of a call within the ERA.Net RUS Plus framework in 2014/2015 and 2017, interested funding parties from European Union MS/AC and Russia decided to launch a call in 2019.
That was emphasized that the ERA.Net RUS Plus had become not only geographically the largest project, but also a flagship initiative setting new standards in European-Russian research cooperation.
The next call is to be launched in autumn 2019. Upon preliminary information selected priority topics of collaboration include nanotechnologies, health, social and human sciences, environmental protection, and robotics.