Russia participates in the EJP SOIL European Joint Programme Cofund on Agricultural Soil Management contributing to key societal challenges including climate change, water and future food security. 11 new research have been supported in 2021 within EJP SOIL. The objectives are to develop knowledge, tools and an integrated research community to foster climate-smart sustainable agricultural soil management.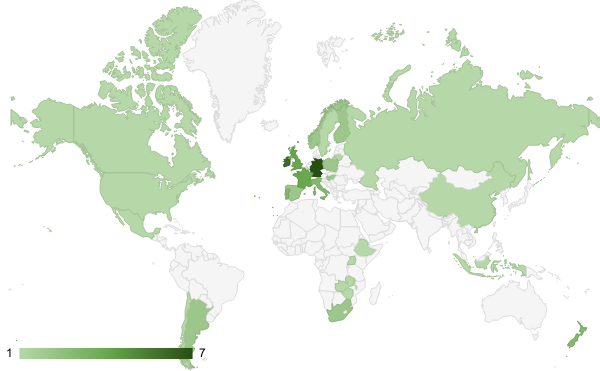 Global contribution to the EJP SOIL research Roadmap
11 new research projects contribute to the identified research gaps in the EJP SOIL research Roadmap. Projects will be covering the following three topics:
Understanding SOC sequestration (stabilization, storage and persistence)
Soil biodiversity: status, and role in ecosystem services provided by soils
Site-specific or landscape-scale approaches to improve sustainability, resilience, health, and productivity of soils
Within the EJP SOIL programme external calls are conducted to open research activities also to researchers outside of the EJP SOIL consortium under the umbrella of EJP SOIL's objectives and ambitions. For this purpose research funding organisations in and outside Europe have been contacted and encouraged to participate in our calls. The call office mobilized 18 funders with a total budget of 13.5 M€ to provide funds to our 1st external call. The budget is defined as virtual common pot meaning that each Funding Party will fund only the activities of their respective project partners within one research project.
In response to the 1st external call from EJP SOIL 75 proposals have been submitted and evaluated. In result, 11 proposals with a total requested funding of 12.4 M€ have been recommended for funding, spread over 71 research partners. In addition, 10 research partners are participating on own contribution within the respective research projects, which underpins the great interest in the announced call.
1 project was supported by the Department of State scientific and technological policy (Ministry of science and higher education of the Russian Federation): COPASOCS (ID 177) COmposite Polymer-based Amendments for Soil Organic Carbon Sequestration.
Project partners:
Lomonosov Moscow State University, Russian Federation –  Coordinator;
National Institute of Agricultural Technology of Argentina;
Hungarian University of Agriculture and Life Sciences;
University of Palermo (Italy);
Colegio de Postgraduados (Mexico);
Makerere University (Uganda).
SOURCE: https://ejpsoil.eu/about-ejp-soil/news-events/item/artikel/new-ejp-soil-projects-to-bridge-identified-research-gaps/